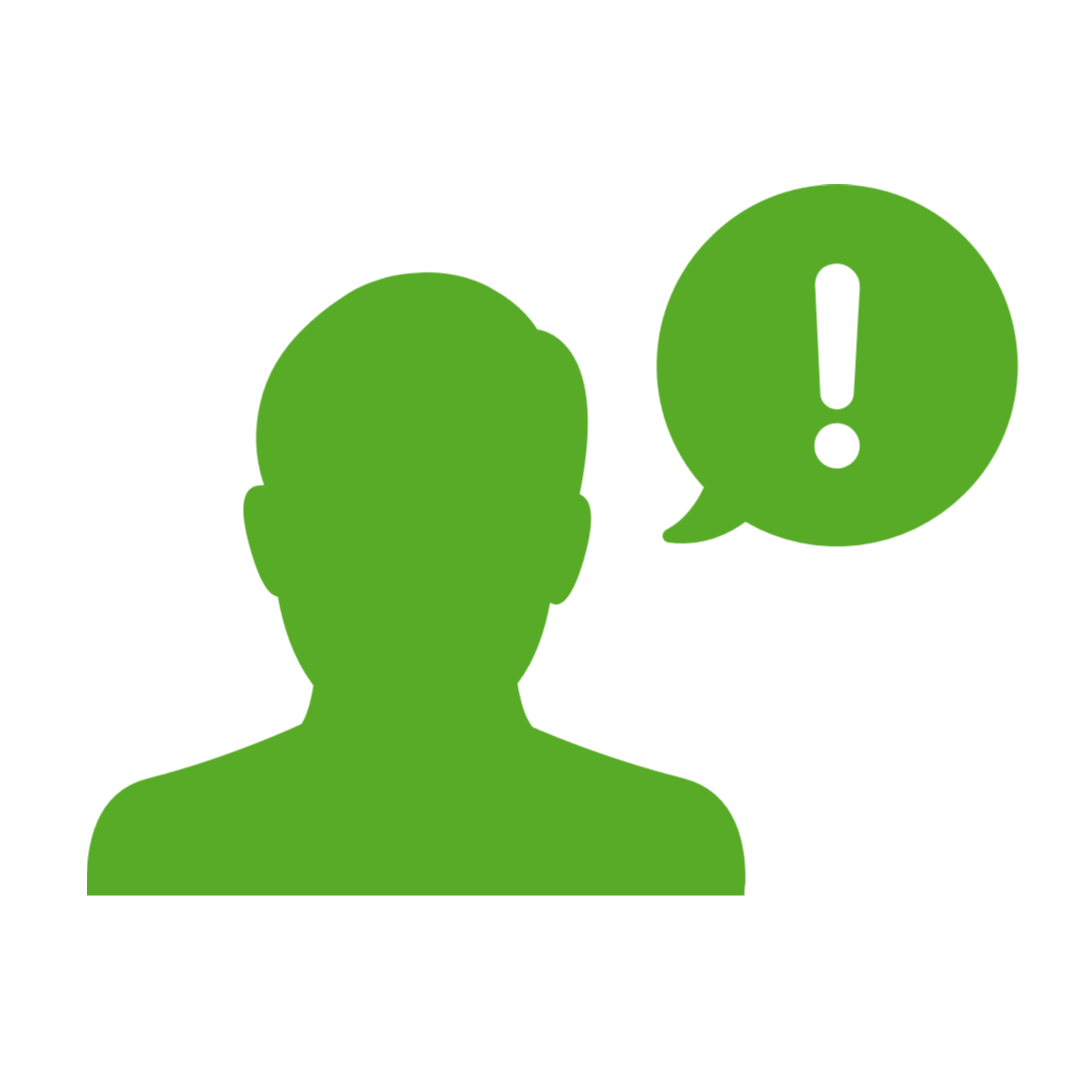 Our Corona FAQ is addressed to all students of the RWTH and is intended to summarize the most important information and special regulations at our university with regard to the current pandemic. We try to update the FAQ regularly to keep you up to date. If you have any questions or remarks, please feel free to contact corona@asta.rwth-aachen.de at any time.
(Last update: 27.02.2021)
 The 6 important points
The winter semester is largely digital. This mainly affects lectures and exercises but Exams, Internships and Inspections are also largely affected

The free attempt regulation for exams is maintained from the previous semester. Failed attempts at an exam will not be counted.

all catering facilities aside from the Mensa Academica are closed from 16.12. until further notice.

Masks are mandatory in all buildings of the RWTH!

No matter what happens to you in connection with Corona, document everything! Have everything that was discussed or recommended on the phone given to you in writing so that you can prove exactly what happened afterwards.
Stay informed. Both the AStA and the RWTH continue to provide information via their social media channels and websites. Further down on the website you will also find a collection of further links.
Rules during the wintersemester

All in-person classroom teaching activities (particularly lab courses, written examinations, and exam reviews) will be suspended until the end of the semester. If possible and reasonable, instructors can offer virtual formats during this time instead. The exam boards will try to find solutions that help students progress with their degree programs.
All virtual teaching and exam offerings that have already been planned will continue during this time.
For students of dentistry and medicine there have already been exemptions to these regulations in spring. We will inform you about further regulations in due course.
In the period from December 16, 2020 to March 15, 2021, all employees who can work from home must do so, even if this results losses in the quality of their work.
Exceptions to this rule may only be granted for good reasons, in particular for activities that secure the infrastructure of RWTH or for experiments in the university institutions.
A valid reason also exists if employees, whose workplace is in principle home-office-capable, nevertheless work at RWTH in an individual office because the workplace in the home office cannot be used or is not reasonable due to current developments (home-schooling etc.). However, these may only be justified individual cases, as otherwise the protection against infection at the RWTH and on the way to and from work is again endangered.
For questions regarding the organization of working hours and childcare, the human resources departments will be happy to help. As soon as new information is available, we will, of course, announce them.
If courses are cancelled without substitution and are not offered digitally, please contact your dean's office. You also have a right to learn in the digital semester!
The Rectorate of the RWTH decided to continue the complete free attempt regulation for the winter semester 20/21 and for the summer semester 21. The regulation states that students who do not pass an exam will not be given a failed attempt, provided that the exam has been taken and no cheating attempt has been made. The only change compared to the summer semester 20 is that it will no longer be possible to cancel exams immediately before an exam, but until 24h in advance.
The individual standard period of study will be increased for all students enrolled in the winter semester.
Membership in a risk group has been added to the list for possible compensation for disadvantages. In this case, an application must be submitted to the examination board, which will also make the decision. Those who need help with the application or have other current health problems during their studies (e.g. difficulties with the digital solution) can contact VORSCHUB at vorschub@asta.rwth-aachen.de?
The CLS team has published a comprehensive "How-to" and privacy policy regarding online teaching here. We ask you to be reasonable even under pseudonymous names in the Zoom Chat. Unfortunately it has happened that students have used offensive names or insulted others.
Masks are mandatory in all buildings of the RWTH.
As soon as you show symptoms of a coronavirus disease, you are absolutely forbidden to enter all buildings of the RWTH.
Risk areas
Returning employees from risk areas can now choose to be exempted or to go into quarantine. If quarantine is chosen, employees who do not occupy a home office-capable workplace are only entitled to compensation under the Infection Protection Act if the trip is due to a valid reason. Good cause does not include, for example, a vacation trip. The HR departments will advise on any questions here.
Learning rooms

The learning rooms are closed until further notice due to the continuing increase in the number of infections. However, the lending activities of the University Library can still be maintained.
University Sports

The sports operation, subscription operation and sports facility rental of the HSZ will be discontinued as of Monday, November 2. This affects all offers of the HSZ without exception. The Finnbahn track is closed. However, the digital workouts will continue to be offered with a break and during the Christmas break there will be videos on demand. More information about the current situation can be found here. In addition to the sports program, the University Sports Center offers digital workouts.
Canteens of the Studierendenwerk

Starting Monday, February 8, the Mensa Academica will open weekdays from 11:30 a.m. to 3 p.m. with a limited menu. As in previous months, only students and employees from the four universities in Aachen who can prove their university affiliation are entitled to enter.
In order to avoid large crowds, all guests are asked to take advantage of the offer only in case of real need.
The Studierendenwerk Infopoint, Pontwall 3, will be open daily between 11 a.m. and 12 p.m. for students up to and including December 22. However, we ask that you only visit it in urgent cases. The crisis team will decide how to proceed in the new year in January.
The Studierendenwerk provides information here about the current regulations and opening hours of the individual canteens.
In order to guarantee traceability for exams and internships, you must provide your data. For internships you have to bring the following form filled out:
Exams

The Rectorate has decided that no exams will be held in person up to and including March 7. The exams will either be held digitally or moved in blocks to the period from 12.04. to 07.05.
The registration procedure for the postponed attendance exams will be reopened until 7 days before the respective exam date. This means that you can register for exams even if you were not registered before. Previous registrations will be preserved, even if they will not be visible in RWTHonline temporarily.

Keep an eye on your mails, your lecturers will contact you and inform you about their exams.
Students who had to rely on the now postponed exams may be able to get alternative forms of exams by submitting a hardship application to the examination board.
If you encounter problems with insights, contact your student council or our teaching team at pruefungsrecht@asta.rwth-aachen.de.
Inspections

Consultations are to be held in digital form. If this is not possible, inspection can also take place in presence under hygiene regulations. If it is not possible for you to participate in an inspection in presence, the chair must offer a general alternative date or an electronic inspection.
If you encounter problems with insights, contact your student council or our teaching team at pruefungsrecht@asta.rwth-aachen.de.
Internships

Currently, it is anticipated that certain internships and face-to-face written exams that cannot be rescheduled will be possible between January 11 and 31, 2021, under the previously approved parameters. Although final regulations are not yet available from the state government, students as well as supervisors are asked to continue to prepare for the scheduled dates. As soon as new information is available here, the crisis team will provide an update on short notice (including weekends). Students are additionally asked to watch for last-minute notifications of changes by the chairs.
The RWTH has no influence on external company or industrial internships. Please clarify with your internship supervisor whether and to what extent you can continue your internship.
In the case of experimental theses that require attendance, the possibilities must be discussed with the supervisors.
Financial situation and BAföG
The extension of the standard period of study for students who were enrolled at RWTH in the summer semester 20 means that the BAföG entitlement will also be extended by one semester. However, this only applies to those whose funding entitlement did not expire until after the current semester. More information can be found at Studierendenwerk Aachen, which is also happy to receive feedback.
More information on the topic of study financing during the Corona crisis can be found here.
Dormitories
For students who live in the dormitories of the Studierendenwerk, there are from now on exceptions which should relieve the students in case of a terminated employment. These include the possibility of an immediate termination or a rent deferment. You can find all information right  here.
Semester abroad

We are in communication with the International Office and the university to provide further information about interrupted or not started semesters abroad and internships and will inform here. For urgent questions you can contact international@zhv.rwth-aachen.de
If you are unable to begin your semester abroad due to the current situation and have already submitted an application for a refund of your semester fee, please contact
semesterticket@asta.rwth-aachen.de
Where can i get more information?
Here the RWTH informs about all measures and information.
The RWTH has also set up a hotline for urgent questions about jobs, studies and teaching. It can be reached Monday to Friday from 8.30 to 16 o'clock under the telephone number +49 241 80 90810 or by e-mail to hotline@zhv.rwth-aachen.de.
Please note that no medical consultation can take place at this number. Instead, you can contact the GP on-call services via the hotline 116117 and the health department responsible for you.
For citizens of the city of Aachen and the StädteRegion Aachen, an additional Corona-Info-Hotline has been set up for general information (also not for personal medical advice) on the subject in addition to 115 on +49 241 510051 (also on weekends from 7 am to 9 pm).
The NRW Health Ministry has also set up a hotline on the corona virus on +49 211 855 47 74.
The authorities expressly request that the emergency numbers 110 and 112 are not used unnecessarily.