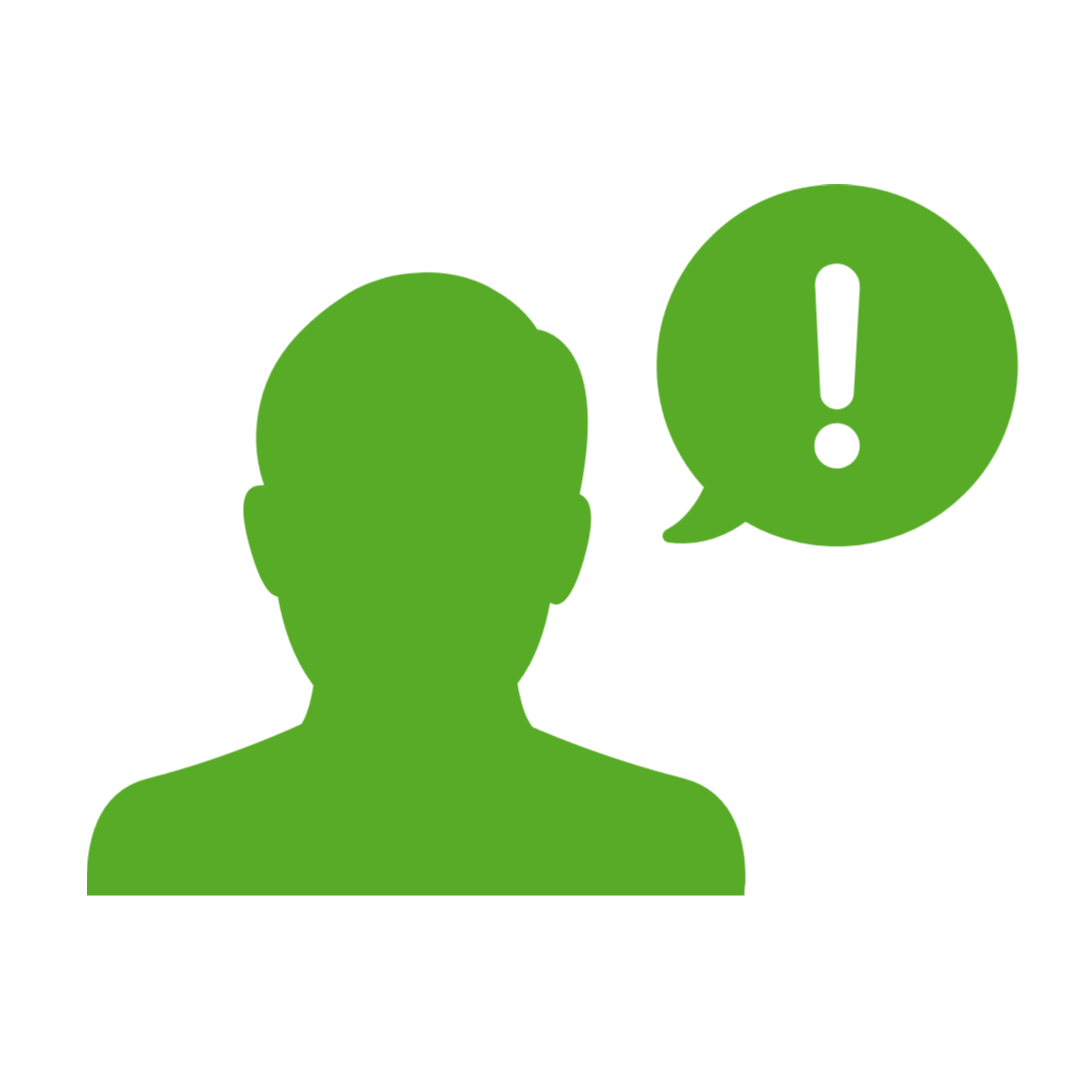 Due to the corona virus, the RWTH has taken measures in consultation with the crisis management team of the city region, therefore all examinations and internships as well as events are cancelled. An overview of all study-related topics can be found here. For questions and comments please contact corona@asta.rwth-aachen.de
(Last Updated: 20.07.2020)
6 Important things
The catch-up exams take place starting from May 11th. Laboatory internships may start beginning at the 5th

The summer semester will be completely digital.

The standard period of study is increased by one semester for all students enrolled in the summer semester.

A failed exam does not count as a failed attempt, provided that it has been taken.
No matter what happens to you in connection with Corona, document everything! Have everything that was discussed or recommended on the phone given to you in writing so that you can prove exactly what happened afterwards.
Stay informed. Both the AStA and the RWTH continue to provide information via their social media channels and websites. Further down on the website you will also find a collection of further links.
Rescheduling of Exams

Exams take place starting from May 11th. All exams that should take place before May 11th will be held after Pentecost week. Exams taking place after May 11th stay at their planned date and time.

Examinations with a particularly small number of participants can be held as oral examinations. You will be informed about this by your examiners at least 2 weeks in advance. Pay special attention to your e-mails. Your examiners will get in touch with you via this channel.
If you need to take a precipitous exam right now, make sure you write a request to your selection board.
In this application, you should describe as precisely as possible why you need to take this exam and what not taking the exam means for you. Also describe in detail the reason why you cannot take the exam and add documentation, if available.
Your responsible examination board (Prüfungsausschuss) as well as a short explanation and instructions on how to write an application can be found here : Prüfungsausschüsse
If you encounter problems with exams despite a request to the examination board, please contact our teaching team at pruefungsrecht@asta.rwth-aachen.de .
That carpe diem! Written Examination Planning Team makes every effort to avoid overlapping. However, should you notice any, you can contact us at corona@asta.rwth-aachen.de and we will pass this on.
Examinations that are not passed in the summer semester are not considered failed as long as the examination has been taken. This applies to both the regular examinations and the catch-up examinations.
Students who have not yet submitted an application for an oral supplementary examination due to missing inspection deadlines can submit this application with immediate effect. The oral supplementary examination will then take place within six weeks as an oral examination via video conferencing system.
If Students fail an oral supplementary examination they are able to get another attempt on a written exam and following that, another supplementary examination.
Start of Summer Semester Postponed
The government of NRW has decided to postpone the start of the lecture period for the summer semester to 20.4.2020. All lectures which are to start before 20.4.2020 should be offered in digital form if possible.
How do I know whether a digital course offering will already exist for me from 6.4. ?
Your lecturers will announce and upload a digital offer – if available – on the website of the chair or in the corresponding learning room for the course.
On paper, the summer semester will continue to start on 6.4. Courses may however be offered in digital form even before 20.4. Teaching at RWTH Aachen University will continue to be digital after April 20. The end of the summer semester will still be 17.7.2020, so that the semester will not be postponed. Thus, the later start will not affect BAföG payments or the start of vacation semesters.
Please note that despite this allocation of credits for the winter semester, re-registration for the summer semester 2020 is mandatory in order to be able to take part in the examinations that are still taking place. Only enrolled students have the possibility to register for exams or to book credits.
Change to a Master's programme
If you have to change to a Master's programme this summer semester for urgent reasons (e.g. renewed BAföG entitlement in the Master's programme or compliance with NC limits) although not all exams have been written yet, then please contact the Registrar's Office (Studiensekretariat).
Consultation Hours and Advice
If possible contact the respective institution via phone or e-mail instead of going there. The personal office hours of the housing and the BAFöG Office are currently cancelled. From Monday (16th of March) onwards, the personal consultation hours of the Info-Points and consulting services of the university and the AStA will be cancelled and replaced by consultation hours via phone. The list below is kept up to date.
AStA :
Mon, Tue, Wed, Fri from 10:00-14:00, Thu from 12:00-16:00 under 0241 – 80 93 79 2
Office hours of the housing Office:
Mon-Fri from 8:00-16:00 o'clock under 0241 80 93200
Office hours of the BAFöG Office:
Tues. 10:00-13:00 + 14:00-16:00 ; Wed. 9:00 – 12:30 + 13:30 – 16:00 ; Thu. 10:00 – 13:00 under 0241 80 93200
IT Center – Infopoint and Service Desk:
Mon – Fri 07.30 to 18.00 under 0241 / 80-24680 or 0241 / 80-22981 In justified individual cases, appointments for a personal consultation can be made
University Sports
Due to the current developments around the spread of the Corona virus, as well as the recommendations of the relevant authorities, RWTH Aachen University is unfortunately forced to take further steps to contain the spread of the virus and help relieve the health services. The aim thereby is to halt or at least slow the further spread of the virus as far as possible.
Consequently, the sport operations, subscription-based operations and rental and provision of sports facilities will be suspended from Saturday, March 14, 2020, to April 10, 2020. This applies without exception to all offers and programs of the University Sports Center, whether they take place in university facilities, city facilities or those of external partners.
This includes the closure of all sports halls, the tennis courts, the beach sport and cage-soccer facilities, the water sport facility Wildenhof, the RWTH Gym and the Sauna, regardless of their sporting use and including the changing rooms and sanitary facilities.
Due to the discontinuation of the sports business from 14.03.2020, the university sports center will reimburse you for the cancellation of the appointments that are canceled from this point in time without charge. For this purpose, please send us a payment receipt stating the payment to rueckerstattung@hsz.rwth-aachen.de from which the bank details can be seen. Due to the large number of bookings, the university sports team asks for your understanding that the repayment will take some time.
Canteen
Gastronomic area:
Information centres:
There will be no personal consultation and service hours in any of the consultation services. This applies to the BAFöG Office as well as the Housing Office. All students are requested to diret their requests viaphone.
The information point on Pontwall will only be open between 12 and 13 o'clock. During this time, colleagues will only be able to deal with urgent cases that cannot be resolved by telephone or e-mail. It is therefore currently not possible to conclude AUTOLOAD contracts and to sell guest tickets, nor is it possible to transfer the credit balance from the student guest card to the BlueCard/FH card.
Events:
All external events that are to take place on the premises of the Studierendenwerk will be cancelled, regardless of the number of participants.
Procedure and regulations of the summer semester

The summer semester is to take place as a digital semester. Students should be able to access the recordings in the study room throughout the entire semester.
If courses are cancelled without substitution and are not offered digitally, please contact your dean's office. You also have the right to study in the digital semester!
All students of the RWTH are entitled to have their individual standard period of study extended by one semester, provided they are not registered as second students. These regulations also apply to students on leave of absence, contrary to previous information.
Examinations that are not passed in the summer semester are not considered a failed attempt as long as the examination has been taken. This applies to both the regular examinations and the catch-up examinations.
All study place commitments for the summer semester 2020 in courses of study not subject to admission restrictions remain valid for the winter semester 2020/21.
Membership in a risk group has been added to the list of possible compensation for disadvantages. In this case, an application must be submitted to the board of examiners, who will also make the decision. Those who need help with the application process or have other current health problems during their studies (e.g. difficulties with the digital solution) can contact VORSCHUB at vorschub@asta.rwth-aachen.de.
The CLS team has published a comprehensive "How-to" and data protection regulations concerning online teaching here.
From 21.07. onwards, the one-week ban on entering the RWTH will be lifted for students from risk areas, so that they can take examinations, for example. In case of respiratory symptoms (unless the doctor has clarified a cold, for example) or fever, entering the university is still prohibited.
Inspections into examinations

Inspections can still not be carried out in person, although it is possible to carry out the inspection electronically. The best way to do this is to discuss it with your chair and agree on the best way to do it.
Final papers and housework
The deadlines for submission of final papers and term papers which fall within or cover the period from now until 19 April are postponed by one month. The Examination boards ("Prüfungsausschüsse") are responsible for further requests for extensions.
Internships
RWTH internal internships do not take place until 20.4. The individual chairs will take care of catch-up dates and, if you are affected, will inform you via your study room or by mail. Please stay informed.
The RWTH has no influence on external company or industrial internships. Please check with your internship supervisor if and how you can continue your internship.
BAföG
There are no negative consequences for Students recieving BAföG regarding cancelled exams, lectures and the late start of the summer semester. More Information can be found here.
Dormitories

For students who live in dormitories of the Studierendenwerk there are from now on exceptions which should relieve the students in case of a terminated employment. These include the possibility of an immediate termination or a rent deferment. All information can be found here.
Reimbursement of the semester fee
In this special situation, it may occur that students had to transfer a tuition fee even though they would actually not have studied at the RWTH for the semester. We have taken care of reimbursement possibilities, which can be found at the bottom of this page.
Foreign Exchange Semester
We are in touch with the Internation Office and the University to provide further information about cancelled or not begun semesters and internships abroad. We will inform you here as soon as we have any new information.
If you are unable to start your semester abroad due to the current situation and have already applied for a refund of your semester fee, please contact semesterticket@asta.rwth-aachen.de directly.
Where Can I Get Information?
The RWTH informs here about all measures and information.
The RWTH has also set up a hotline for urgent questions about jobs, studies and teaching. It can be reached Monday to Friday from 8.30 to 16.00 hours by phone on +49 241 80 90810 or by e-mail hotline@zhv.rwth-aachen.de.
Please note that medical advice cannot be given at this hotline. Instead, you can contact the GP on-call services via the hotline 116117 and the health office responsible for you.
For citizens of the city of Aachen and the StädteRegion Aachen, an additional Corona-Info-Hotline has been set up for general information (also not for personal medical advice) on the subject in addition to 115 on +49 241 510051 (also on weekends from 7 am to 9 pm).
The NRW Health Ministry has also set up a hotline on the corona virus on +49 211 855 47 74.
The authorities expressly request that the emergency numbers 110 and 112 are not used unnecessarily.