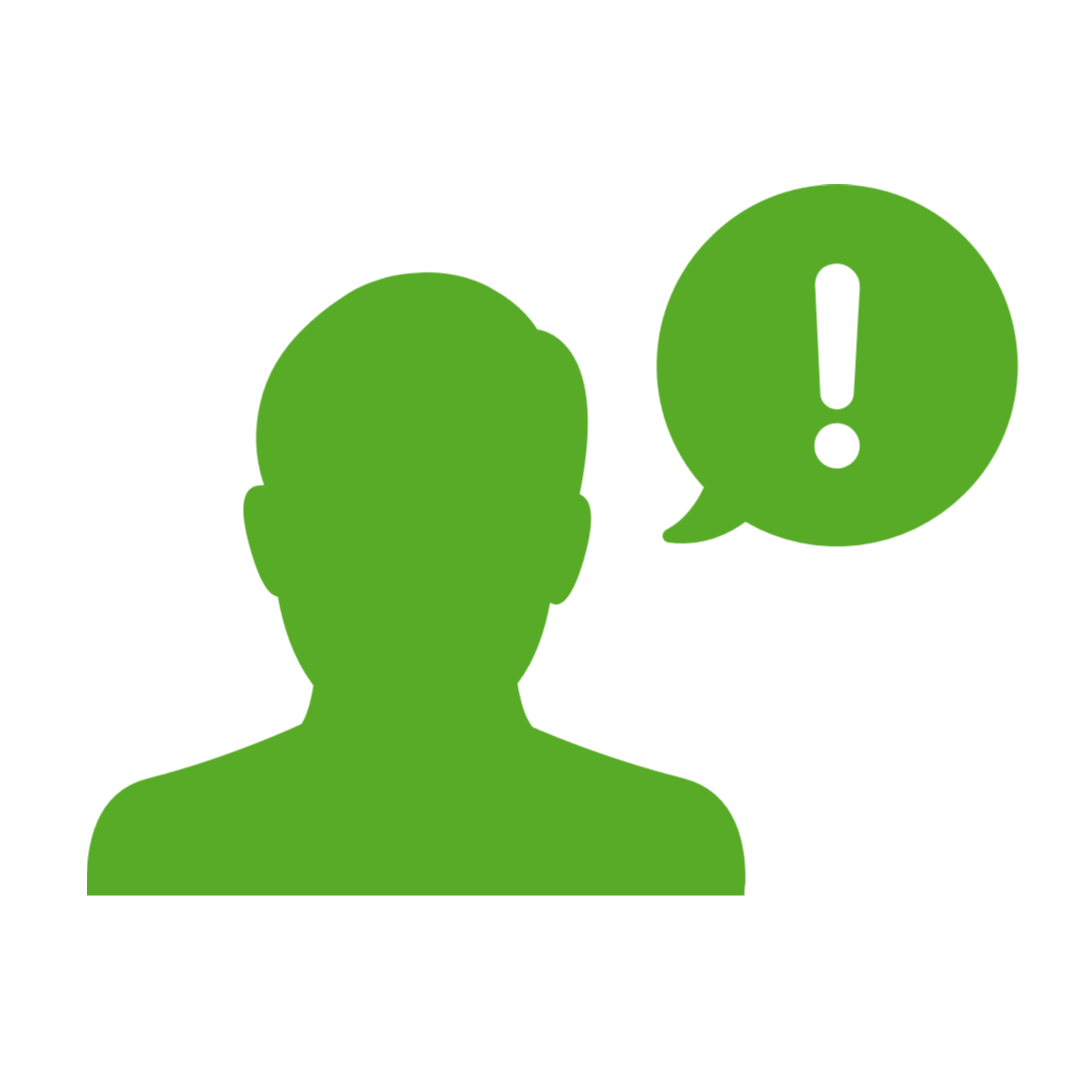 Our Corona FAQ is addressed to all students of the RWTH and is intended to summarize the most important information and special regulations at our university with regard to the current pandemic. We try to update the FAQ regularly to keep you up to date. If you have any questions or remarks, please feel free to contact corona@asta.rwth-aachen.de at any time.
(Last update: 1.09.2021)
Exams in the examination phase summer semester 2021
Written and oral examinations in presence
In the examination phase of the summer semester 2021, written and oral exams can generally take place in presence.

The university recommends that written examinations be conducted as distance examinations. Oral examinations can also be held as Zoom conferences in the rooms of the Institute.
If you have doubts about an oral exam in presence and would rather take it digitally, please contact your chair as soon as possible. A digital alternative solution will then be created.
Also for written exams in presence applies that in case of valid reasons (e.g. quarantine, positive test, entry restrictions, risk group) a digital alternative should be created. So if you cannot take an exam in presence, please contact the corresponding chair!
Remote exams
Prior to taking a distance learning exam, a consent form must be completed and submitted to the chair by the deadline during the 2021 summer semester. In principle, the deadline for submission may not be more than 5 days before the exam. However, in any case, inform yourself early about the deadline at your exam! Templates for the consent form can be found on the CLS website.
Remote exams take place via temp-Moodle and Dynexite. All important information about temp-Moodle can be found at asta.ac/temp. For questions about Dynexite, contact info@medien.rwth-aachen.de.
Adherence to schedules and planning reliability
It is the university's stated goal that examinations take place on the specified dates in the summer semester. Increasing cases are to be responded to with a change to a digital format, which all lecturers must prepare for exams scheduled in presence.
Should you still hear about postponements of individual exams, it is best to contact your student council directly so that they can address the problem with the chair.
If, contrary to expectations, there are postponements, you still have the possibility to apply for a hardship case.
Cheating attempts, disconnections and other problems during exams
The multitude of different and still new scenarios mean that, unfortunately, it is often not possible to make a blanket statement about problems with remote examinations and exams in the pandemic, but rather the individual case must be considered. Nevertheless, we list some overarching facts here:
Restroom visits may not be prohibited during a remote audit.

If maximum time windows for toilet visits are specified, these must be proportionate (esp. in the case of health impairments) and exceeding them is not considered an attempt to cheat.

A disconnection/failure of the image is generally not sufficient for the assumption of a cheating attempt. In such a case, however, the exam can be cancelled or graded with 5.0, in which case the free attempt rule applies.

If you are accused of attempted cheating, the decision on the attempted cheating is made by the examination board and not by the examiner. Before this decision you will be given the opportunity to make a response.

If your exam was canceled due to a suspected attempt to cheat, even though there was none, you have to be offered an exam in the form of a written or oral exam in a timely manner.
A detailed overview of the applicable regulations in teaching is provided in the consolidated handout Teaching. Further information on attempted cheating can be found in the leaflet Täuschungsversuche in Klausuren.
f you encounter problems during the examination phase that you cannot solve yourself, please contact your student council or our teaching team at pruefungsrecht@asta.rwth-aachen.de. 
Financial situation and BAföG
The extension of the standard period of study for students who were enrolled at RWTH in the summer semester 20 means that the BAföG entitlement will also be extended by one semester. However, this only applies to those whose funding entitlement did not expire until after the current semester. More information can be found at Studierendenwerk Aachen, which is also happy to receive feedback.
More information on the topic of study financing during the Corona crisis can be found here.
Digital Learning

A comprehensive "how-to" and privacy rules digital teaching and testing has been published by the team at CLS here.
Inspections

Consultations are to be held in digital form. If this is not possible, inspection can also take place in presence under hygiene regulations. If it is not possible for you to participate in an inspection in presence, the chair must offer a general alternative date or an electronic inspection.
If you encounter problems with insights, contact your student council or our teaching team at pruefungsrecht@asta.rwth-aachen.de.
Internships
Participation in internships is subject to mandatory testing if the incidence exceeds 35 in the Aachen city region or NRW (incidence level 1).
The RWTH has no influence on external company or industrial internships. Please clarify with your internship supervisor whether and to what extent you can extend or continue your internship.
For experimental theses that require attendance, discuss options with supervisors.
Compensation for disadvantages Risk group
Belonging to a risk group has been added to the list for possible disadvantage compensation. In this case, an application to the examination board is required and the decision will be made by the board. Those who need help with the application or have other current health difficulties in their studies (e.g. difficulties with the digital solution) can contact VORSCHUB at vorschub@asta.rwth-aachen.de.