Presentation of the student assistants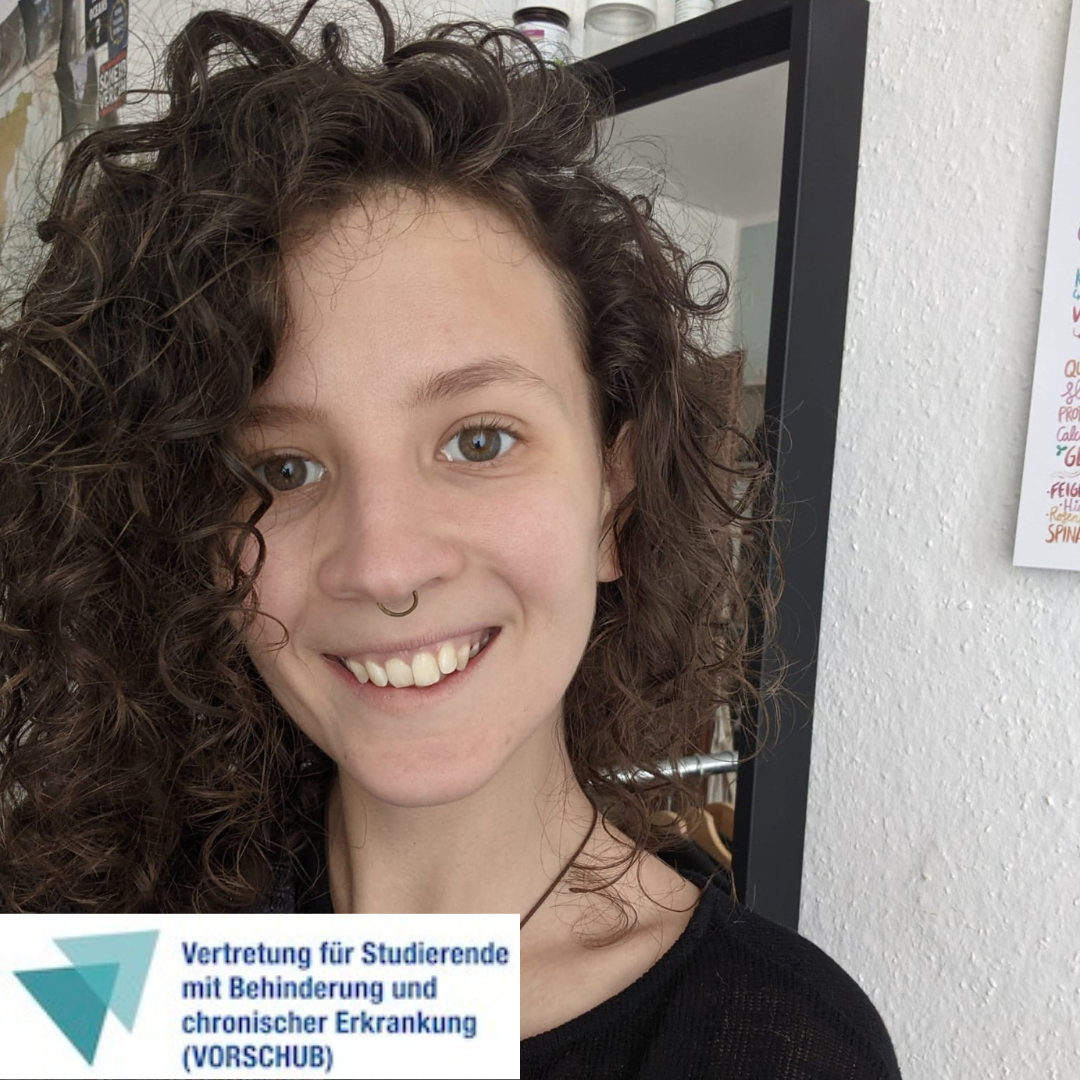 Malina Georg
Hola,
I'm Malina, I study social work and I've been with VORSCHUB since March 2022. I'm the voice in our podcast and mainly take care of public relations and digital accessibility, but I'm also always happy to take over a study assistance.
My heart beats for good food and trash TV and that's how I spend a lot of my free time.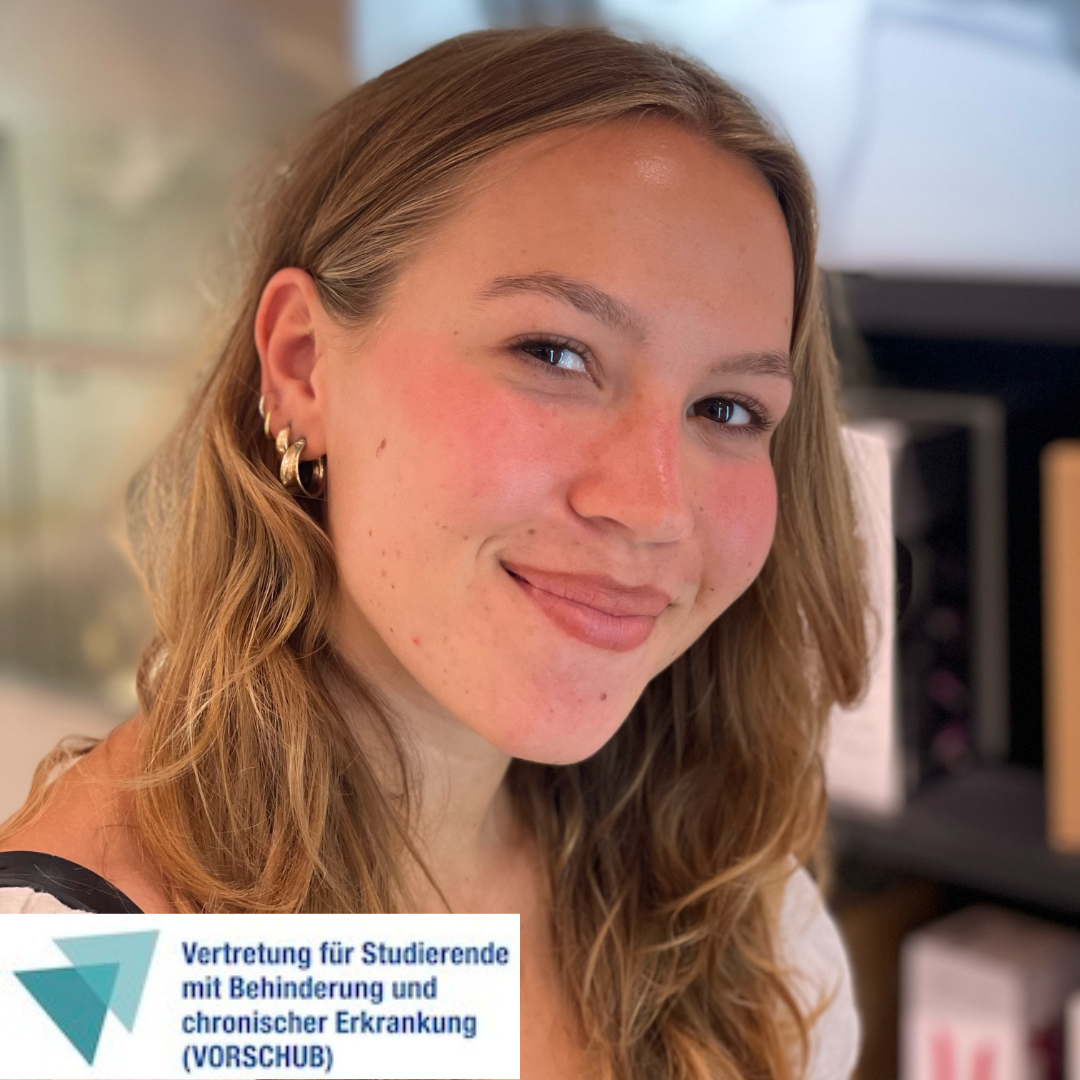 Franziska Schötten
Hi, I'm Franziska. I'm studying Social Sciences and English in the Bachelor's program and have been with VORSCHUB since July 2022. Here I am mainly responsible for public relations, for example, if you write to our Instagram account, I will receive your messages and gladly answer all your questions.
In my free time, I read and take pictures a lot, but I also often do sports, especially together with friends.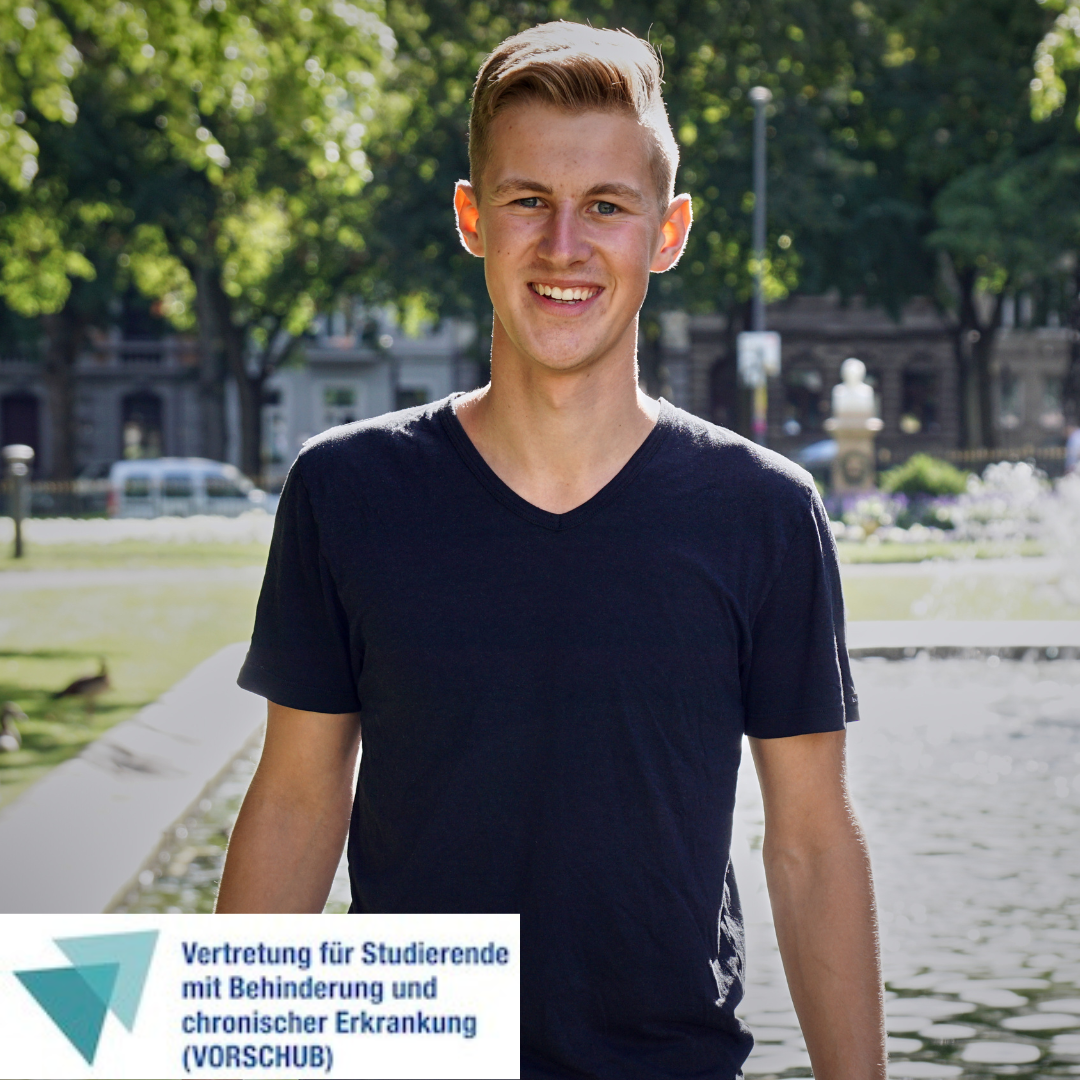 Luca Bischoni
Hi, I'm Luca. I'm 22 years old and I'll be studying psychology at RWTH Aachen University starting in the winter semester 2022/ 23. In my free time I like to play soccer and American soccer and I am active at VORSCHUB in our podcast, working on our website as well as the study assistance.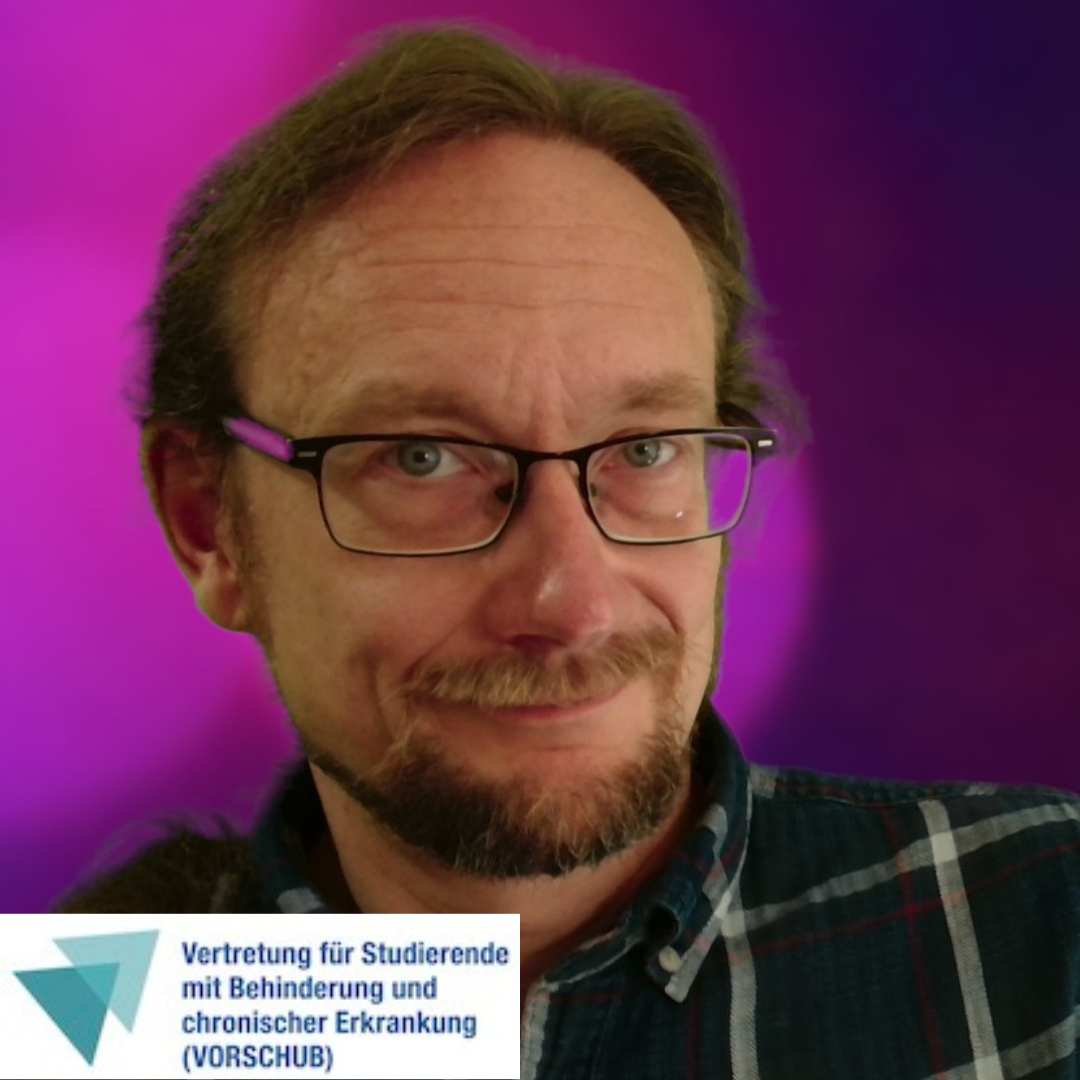 Andreas Sturm
I am Andreas Sturm and I moderate the autism support group for students at RWTH Aachen University. I myself was diagnosed with Asperger's autism in adulthood and, contrary to all stereotypes, decided to study psychology at the FernUniversität in Hagen.
So I approach the subject of the self-help group from both a professional and a very personal perspective.
Otherwise, I try to stick to my own good advice and meet the challenges of neurodivergent life in a neurotypical world with a lot of sports and relaxation in the sauna.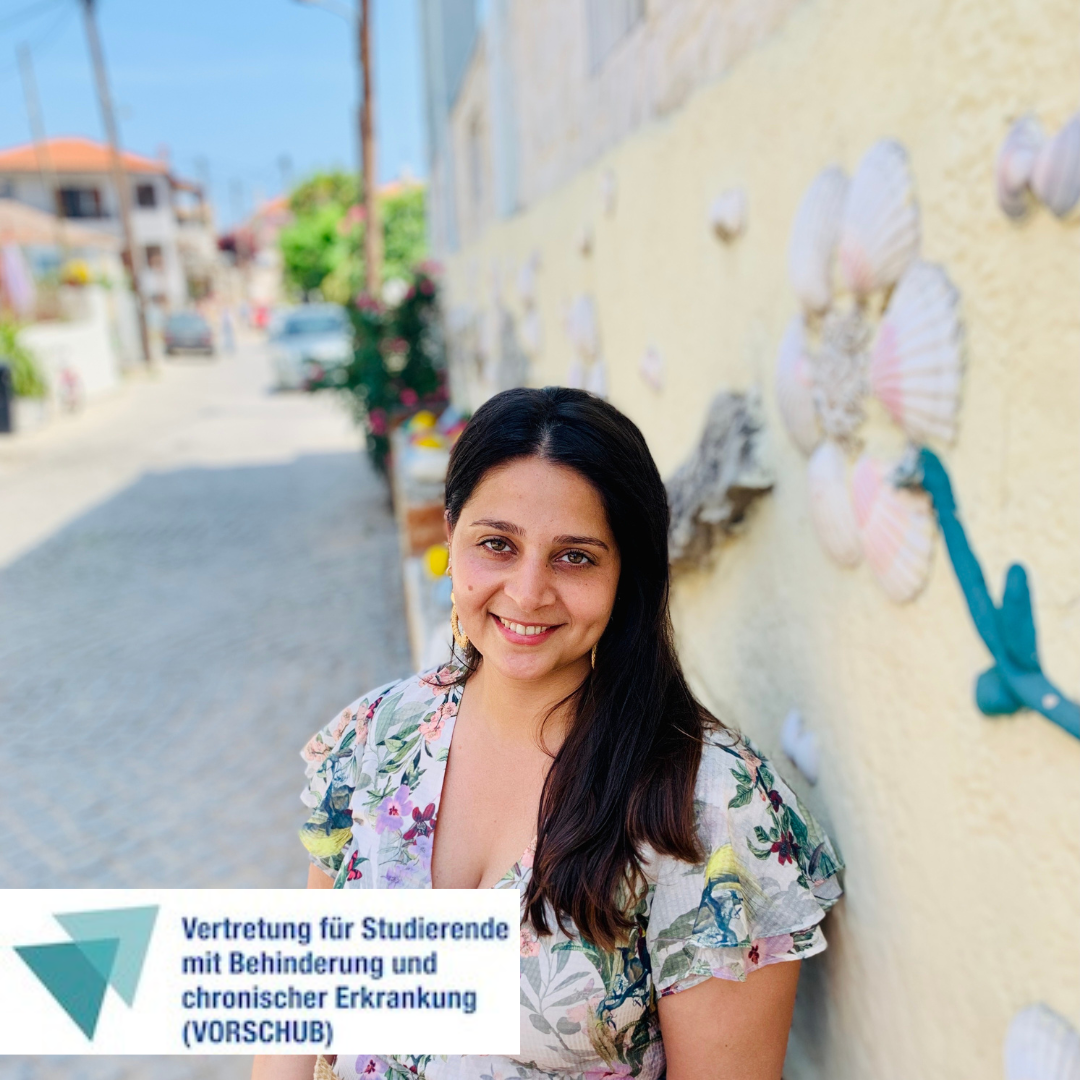 Marwa Hamoud
Hey, I'm Marwa and you can find me mainly in the counseling at VORSCHUB. I am happy to support and advise you with all questions about studying with a disability or chronic illness :)!
When I'm not on duty for VORSCHUB, I'm writing my master thesis, enjoy hiking and listening to crime podcasts.