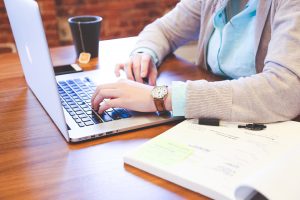 Especially in the exam phase, the learning rooms at the RWTH are more than popular. To give you an overview of all available places and the infrastructure of the rooms, we have, as every semester, updated our Study room flyer.
However, since in the past there has unfortunately been inappropriate behaviour in the rooms and we would like the university to continue to make the rooms available, we would like to point out rules to you here.
1.Supervising staff and university employees are treated with respect.
2.Reserving seats does not guarantee them.
3.If you move the inventory, you will put it back properly after use.
4.No furniture may be taken out of the study rooms.
5.No hot food may be consumed in the study rooms.
6.Insulting and harassing other people is strictly prohibited.
7.Conversations are prohibited in quiet study rooms.
8.Property may not be destroyed.
9.Garbage should be disposed of in appropriate containers.
Please note that the misconduct of individuals can lead to the complete loss of the rooms for everyone.
If you find people unpleasant, please call the supervisors, the janitors and/or the university guard (0241 80 94250). We would like to provide a pleasant learning atmosphere for all students.
Good luck in the exam phase!