Finding a job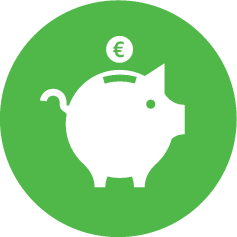 When looking for a job as a HiWi or a part-time job, the Internet is your best bet. Among other sites, you will find the RWTH Job Exchange. During counselling hours, we as the AStA of the RWTH also offer all sorts of information on all aspects of working as a student, either via E-Mail or in person.
You may also find flyers and hangouts offering jobs on the bulletin boards of auditoriums and individual institutes.
Salary limitations
As a student you should make sure that you maintain your status as a student. Especially health insurance companies and the Ministry of Finance put a great emphasis on this. This means that you should not earn more than 8004€ per year. If you or your parents still receive federal child benefits you should also not work more than 20 hours per week. However, this may be further regulated by your family health insurance, which is why you should contact your health insurance company before signing an employment contract.