Department for Education & University Communication
Lukas Schnelle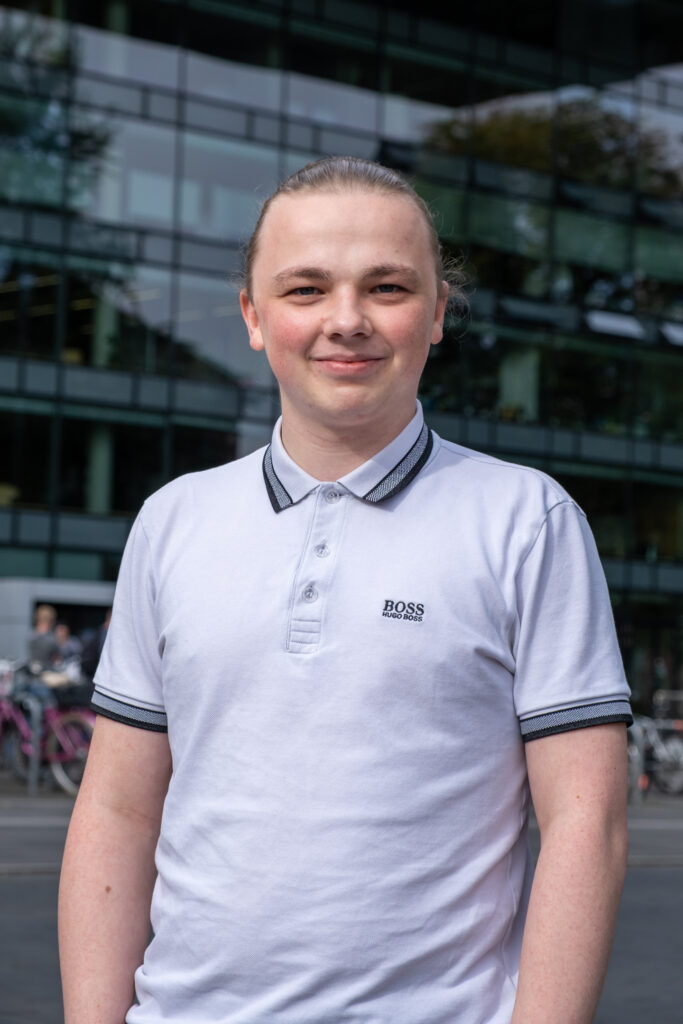 I'm Lukas, 23, and I'm studying for my bachelor's degree in mathematics. After working for you in the math department, I am now working for the whole university.
At the moment I am your speaker for teaching and university communication in the general student committee.
If you have problems, wishes or just need to talk about the areas of teaching, study and examination situation or committees at the RWTH, please contact me at lehre@asta.rwth-aachen.de or visit the AStA during our opening hours (as soon as Corona is available again).
Project Managers
Alexander Schütt
(Stabsstelle – Krisenmanagement und Hochschulstruktur)

Dominik Kubon (Systemakkreditierung und Studiengangsevaluation)

Carolin Weyrich (Klausur- und Lehrveranstaltungsplanung)
Fabian Comanns (Lernmanagement und Beratung)
Hannah Rost (freiwilliges wissenschaftliches Jahr)
Svenja Borgmann (Lernräume und Microcredentials)

Aline Sylla

Contact Tel.: 0241 80-93792 (secretariat) E-Mail: lehre@asta.rwth-aachen.de