At RWTH there are many opportunities for involvement in volunteer work alongside your studies. The areas of involvement range from social and political to technical activities. By getting involved beyond your studies, you can not only meet new people, but also work on exciting projects and experience a lot.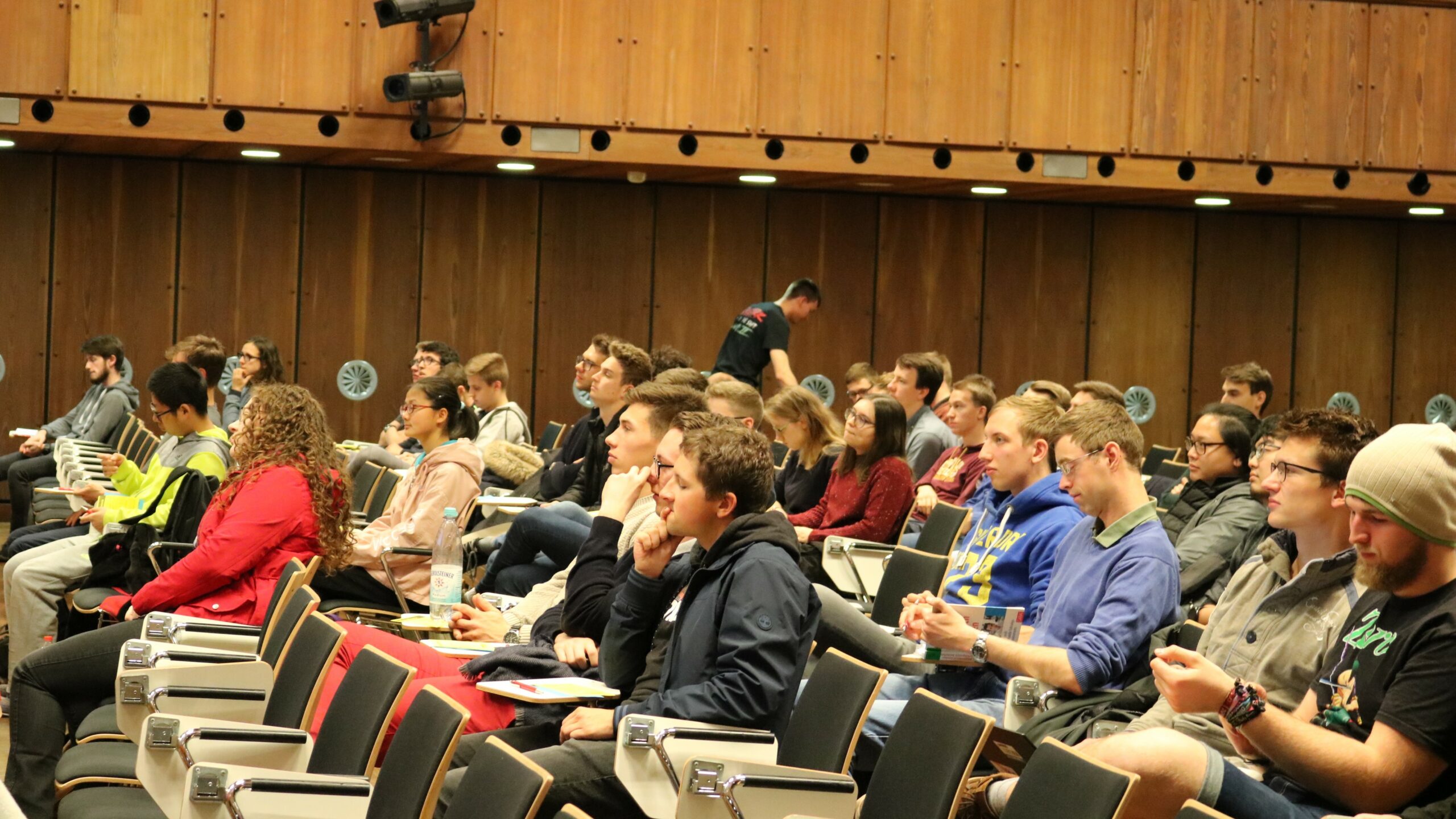 Overview of initiatives
Do you want to get to know more? Then take a look at our interactive initiative overview, where you can learn more about 75 initiatives.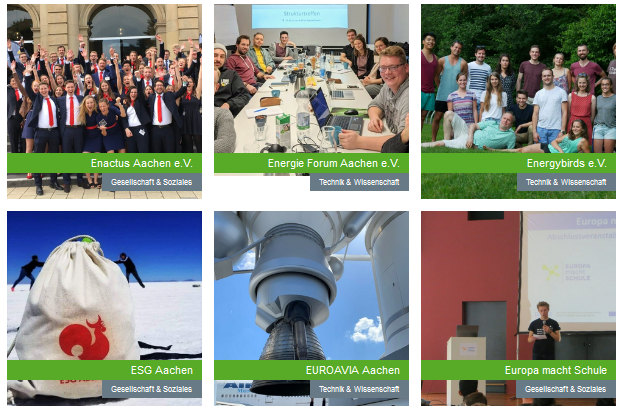 Day of Student Initiatives (TdsI)
At the TdsI you can get to know initiatives from different areas and get in contact with them directly. The TDSI takes place once a semester.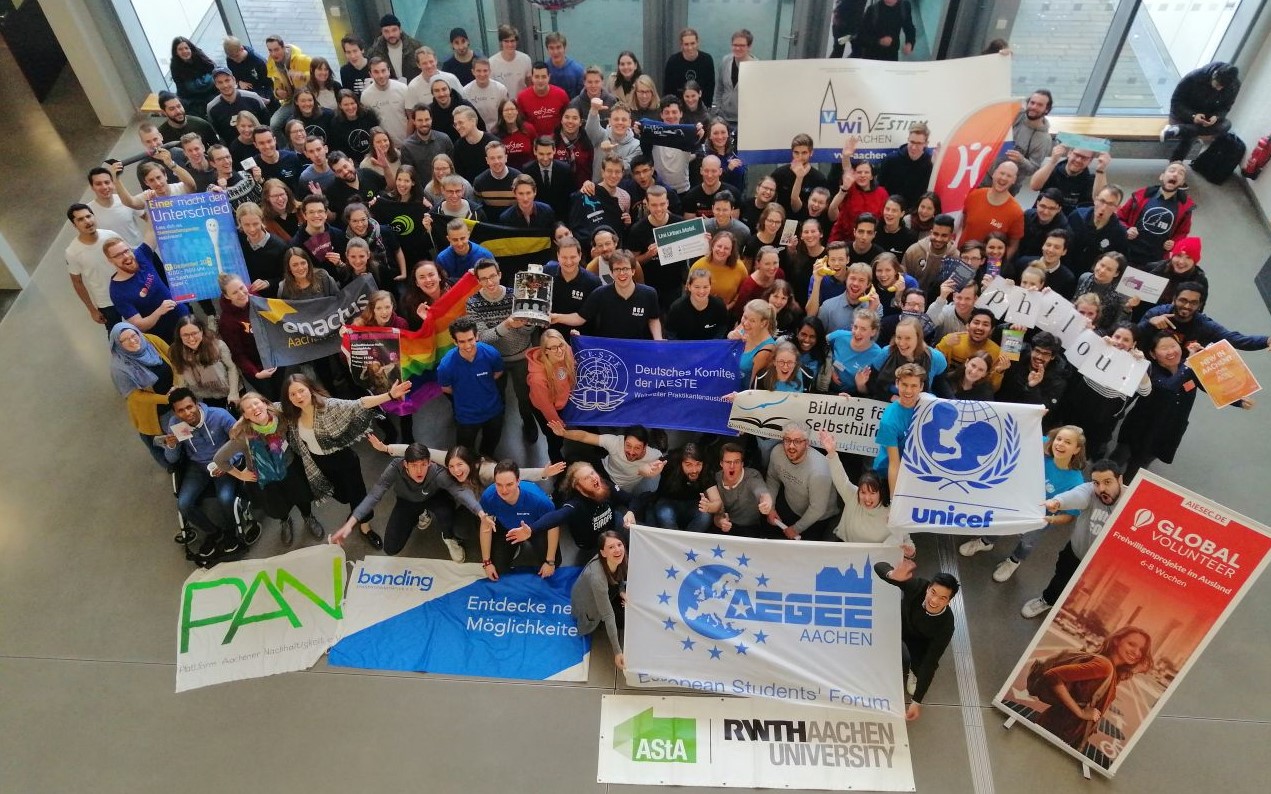 Advice and support in the area of student engagement
Our department for student engagement offers you a wide range of support. No matter if you are looking for a suitable initiative, if you want to start an initiative yourself or if you have questions concerning your engagement. Just get in touch with us! We are there for you. You can find more information about our consulting services for initiatives here.
You can reach our engagement team via the email address: eigenini@asta.rwth-aachen.de