Niklas Schumacher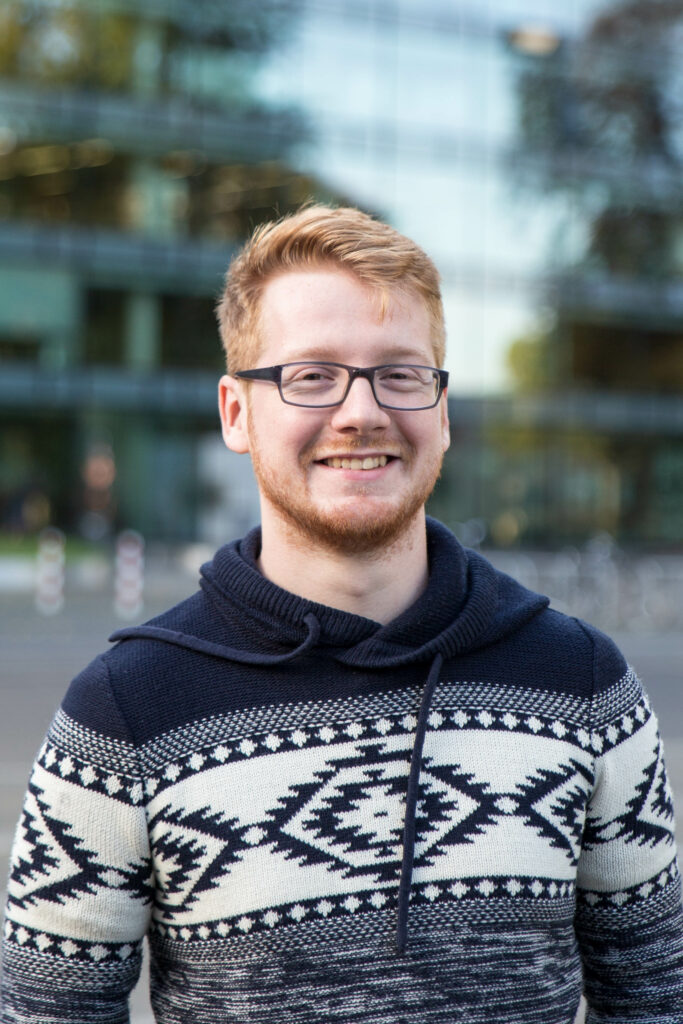 Niklas is 24 years old and holds the office of the cultural officer. He is studying civil engineering for his master's degree and is also involved in the student council of his faculty.
Together with his team of project managers, he organises cultural and art events and training courses. A close cooperation with other organs of the university and the city of Aachen is particularly important.
The team is also happy to advise student councils and own initiatives and tries to support them in the implementation of events and ideas. He would like to follow up on the communication culture of his predecessor in the cultural department, built up through coffee specialities. Niklas is always available for suggestions and feedback during a coffee round.
 Project Managers
Pit Steinbach

(

Ticketsystem und allgemeine Aufgaben

)

Sara di Blasi (Kulturveranstaltungen)

David Hall (

Kulturveranstaltungen)

Jan Kösters (Kulturveranstaltungen)
Jonathan Wiemann (

Musikveranstaltungen)

Lars Lohmann (Kulturveranstaltungen)
Lina Wiebesiek (

Mister-X und Campus-Verschönerungen)

Niklas Duhr (

Campus-Verschönerungen und Ausstellungen)
Contact
Tel.: 0241 80-93792 (secretariat)
E-Mail: kultur@asta.rwth-aachen.de