Department for Finance & Organization
Joshua Derbitz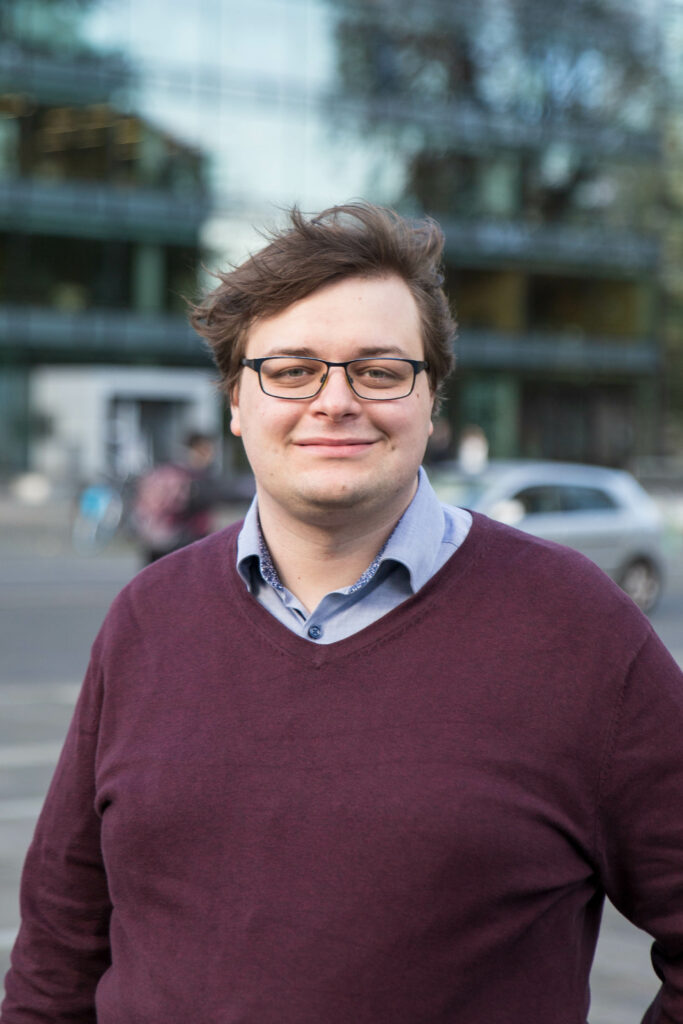 Joshua is studying electrical engineering and will be the head of the financial and organizational department of the AStA in the coming year. He is very much looking forward to the upcoming tasks, but also to the collaboration with other committed students and all the people around, whether from RWTH or externals.
He has been involved in the electrical engineering student council and in the faculty committees for quite some time.
In his spare time he is interested in quality management systems of universities. If you have any wishes, problems, suggestions or exciting questions, please write to finanzen@asta.rwth-aachen.de!
Project Managers
Philipp Schulz (Fachpersonal für den Haushalt)
Sarah Buckland (

Wissensmanagement

)
Antonia Hense (Sponsoring)
Niels Kirschke (Prozessmodellierung)

Jorik van Genuchten (Prozessdigitalisierung)

Elisa Printz (Darlehensverwaltung)
Jonathan Wirth (Betreuung von Beitragsempfangenden)
Lutz Behnke (Betreuung von Beitragsempfangenden)
Wendy Vocaet (Betreuung von Beitragsempfangenden)
Thomas Schneider (IT-Administration)

Simon Stachowiak (IT-Administration)

Lukas von Brachel (IT-Administration)
Lars Beckers (IT-Administration)
Contact
Tel.: 0241 80-93792 (secretariat)
E-Mail: finanzen@asta.rwth-aachen.de