Should I even donate blood anymore?
Yes, if you are healthy, you should definitely donate blood.
Since the first infection with the novel coronavirus became known in the district of Heinsberg on 26 February 2020, less than half as many people donate blood every day at the university hospital as is required on average per day. "But: patient care does not stand still – even in times of SARS-CoV-2 serious accidents happen, operations or cancer therapies have to be performed. Blood preparations are urgently needed for this," says Dr. Hutschenreuter. The risk of contracting the new coronavirus, a cold or flu when donating blood is much lower than when travelling by bus or visiting a shopping centre, because only people who feel healthy come to donate blood. Where: Until Friday, 27 March to the Couvenhalle (Kármán Street 17 – 19) From Monday, 30 March in the Savings Banks Forum SuperC (Templergraben 57) When: Monday to Friday from 11:30 to 17:00 During this time there will be no appointments at the University Hospital RWTH Aachen or other external locations!
Appointment arrangements
If you like, please use the blood donation app BALU+ to make an appointment to avoid waiting times. Of course you can also come by without an appointment.
Questions before donating blood:
If you would answer one of the following questions with "Yes", then unfortunately you are not allowed to donate blood.
Have you had any flu or cold symptoms in the last four weeks?
Have you had contact with an infected person or a person in quarantine in the last 2 weeks?
Have you been sick with the Corona virus yourself in the last 4 weeks?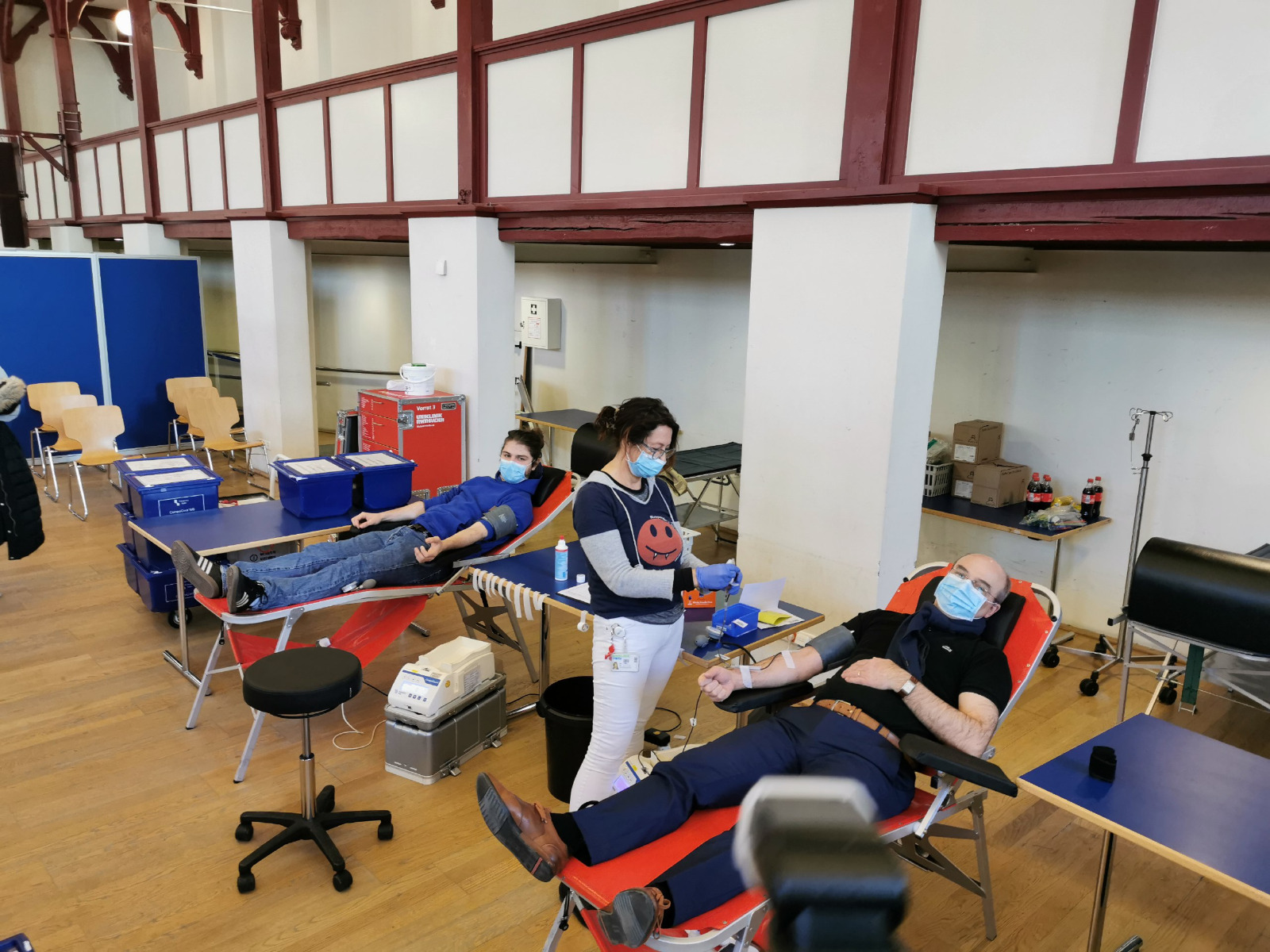 No Results Found
The page you requested could not be found. Try refining your search, or use the navigation above to locate the post.