Sustainability & student engagement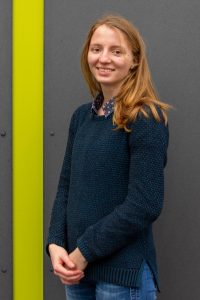 Hi, I'm Marion. I'm 23 years old and I'm in my first master's semester of Mechanical Engineering. During my bachelor's degree, I spent some time at the Flight Science Association Aachen and helped a lot in the student self-administration of my dormitory. At the end of 2019 I got the opportunity to help in the AStA. As a consultant for sustainability and student engagement. As a lecturer it is now my task to support the student associations and groups in the university, to organize the Eigenini-Academy and the Day of Student Initiatives, as well as to provide a pleasant student climate. A new addition is sustainability, where we in the AStA together with you students, the student associations and the RWTH would like to initiate projects to make the university and all our lives more sustainable and climate-friendly and thus contribute to climate protection.
If you have any questions or wishes you can meet me at the AStA or send me an e-mail.
Project Managers
Lena Schrader (studentisches Engagement)
Marcel Merkelbach (studentisches Engagement)
Anna-Maria Mocerino (studentisches Engagement) 
Alessandro Wittke (Nachhaltigkeit)

Helene Neuburger (Nachhaltigkeit)

Maxime Metzler (Nachhaltigkeit)
Contact Telephone: 0241 93792(Sekretariat)
E-Mail:nachhaltigkeit@asta.rwth-aachen.de
           engagement@asta.rwth-aachen.de