Representation of students with disabilities
and chronic illness (VORSCHUB)
It should be possible for everyone to study at RWTH Aachen University without restriction. People with chronic illnesses and disabilities should have the same opportunity as everyone else to study at the university and complete their desired degree. In doing so, you will be supported by us, the representation of students with disabilities and chronic illness ( VORSCHUB ) for short. Our office exists since 2016 and replaces the former Representation of Students with Disabilities and Chronic Illness and that of the Subject Area Disability Issues Students.
We advocate for the interests of students – from barrier-free access to lecture halls to compensation for disadvantages and individual and confidential counseling. In addition, we provide students with study assistants who can accompany them in everyday university life. We want to contribute to students being able to study under good and individual conditions and to feel well taken care of and comfortable at RWTH Aachen University.
For questions about studying with disabilities and chronic illness, we are of course also the contact point for all RWTH staff and lecturers.
Accessibility feedback
In this form you can submit feedback and comments about accessibility at RWTH!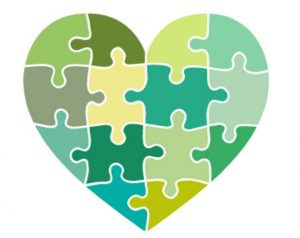 Our consultation
Please note that due to the current situation we are currently unable to offer our advice in person as usual. We are happy to advise you by email, phone or via Zoom – even in urgent cases.
Consultation hours:
Click here for the Zoom Meeting.
Meeting-ID: 982 6798 5181, Kenncode: 076919
Consulting topics
health-related difficulties in studies
Compensation for disadvantages in examination performance
Support by study assistants
Relaxation room for rest between events
Support group
Hardship applications
Semester off due to illness
Reimbursement of the semester ticket
BAföG special regulations
Living in a dormitory with a disability or illness
RWTH Navigator
Mit dem RWTH Navigator kannst du barrierearme WC-Anlagen finden. Bitte beachte, dass Wickelräume mit arrierearme Toiletten gleichzusetzen sind.
Representative for students with disabilities and chronic illnesses
My name is Lena Schulte (23 years old) and I am studying literature and linguistics in my master's program. In my free time, I love to bake and spend a lot of time reading.
In addition to my studies, I am active as a volunteer for the Young Self-Help Association in Aachen, where I always meet interesting people who manage to reconcile their everyday lives with their health restrictions and don't let it get them down. As the new representative for the interests of students with chronic illnesses and disabilities, my goal is to support precisely these people in their studies.
Please do not hesitate to contact me if you have questions or need help. Often you don't even know what kind of help you might be able to get – I'm happy to help you there, too! The best way to reach me is by mail at lschulte@asta.rwth-aachen.de or just drop by during my office hours.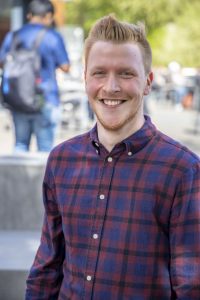 My name is Niclas Elsen and I am studying chemistry for my bachelor's degree. I am 23 years old, come from Aachen, am always in a good mood and like to play handball in my free time. Since February 2019, I am the deputy representative for students with disabilities and chronic illnesses and represent you in the senate and student parliament. If you have any questions about compensation for disadvantages, hardship applications and funding opportunities, or if you need a sympathetic ear, just come to me for advice! You can reach me by mail at nelsen@asta.rwth-aachen.de or by phone at 0241 80 93762 as well as during our open office hours.
Devices at the library and rest rooms
There are regulations at RWTH Aachen University that are intended to make studying a little easier for students with disabilities or chronic illnesses. On the one hand, there is a "special status" of the library, which allows you, for example, to apply for increased loan periods.
In addition, there is a "quiet room", which is not open to the public and offers students a relaxation or learning environment.
Hardship application
Another special application is the hardship application, which aims at the immediate admission to a study program, for example with the reason that the student suffers from an illness with a tendency to aggravate.
Restrooms at the RWTH
Here you can find orientation information about the restrooms in the RWTH buildings.