Representation of students with disabilities
and chronic illness (VORSCHUB)
It should be possible for everyone to study at RWTH Aachen University without restriction. People with chronic illnesses and disabilities should have the same opportunity as everyone else to study at the university and complete their desired degree. In doing so, you will be supported by us, the representation of students with disabilities and chronic illness (VORSCHUB for short). Our office exists since 2016 and replaces the former Representation of Students with Disabilities and Chronic Illness and that of the Subject Area Disability Issues Students.
We advocate for the interests of students – from barrier-free access to lecture halls to compensation for disadvantages and individual and confidential counseling. In addition, we provide students with study assistants who can accompany them in everyday university life. We want to contribute to students being able to study under good and individual conditions and to feel well taken care of and comfortable at RWTH Aachen University.
For questions about studying with disabilities and chronic illness, we are of course also the contact point for all RWTH staff and lecturers.
Further down on this page you can also find an overview of documents with useful info.
Accessibility feedback
In this form you can submit feedback and comments about accessibility at RWTH!
RWTH Navigator
With the RWTH Navigator you can find barrier-free toilets. Please note that baby changing rooms are the same as accessible restrooms.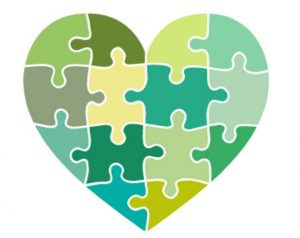 Our consultation
We are offering our consultation online via E-Mail, telephone or Zoom – even in urgent cases. We also do face-to-face consultation on the AStA (Pontwall 3 52062/Aachen).
Everything important about our consulting is also presented again in our flyer.
Consultation hours:
Click here for the Zoom Meeting.
Meeting-ID: 9610 7259 338
Christmas break from 22.12.22 – 06.01.2023
in case of emergency you can contact the following contact points:
RWTH Aachen University Hospital
Pauwelsstr. 30, Aachen
Phone: +49 (0) 241 / 80 0 or emergency room 80 88364
www.ukaachen.de 
Alexianer Hospital
Alexiangraben 33, Aachen
Phone: +49 (0) 241 / 47 70 10 
www.alexianer-aachen.de 
Consultation topics
health-related difficulties in studies
Compensation for disadvantages in examination performance
Support by study assistants
Relaxation room for rest between events
Support group
Hardship applications
Semester off due to illness
Reimbursement of the semester ticket
BAföG special regulations
Living in a dormitory with a disability or illness
contact for all other matters
Representative for students with disabilities and chronic illnesses
My name is Philip Balcar and I am studying industrial engineering with a specialization in civil engineering for my bachelor's degree. I am 23 years old and come from the Allgäu. I am always in a good mood, love to read and am always happy to meet new people.
Since February 2021, I am part of VORSCHUB and therefore the voice for students with chronic illness and disabilities in the Senate and the Student Parliament.
If you have any questions about compensation for disadvantages, hardship applications and financing options, or if you need a sympathetic ear, just write an email or come to our consultation. You can reach me at pbalcar@asta.rwth-aachen.de or at 0151 70432206.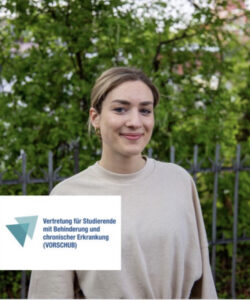 My name is Alessa Stemmer, I am 21 years old and I study social sciences in the bachelor's program. After working as a health and nursing assistant, I have been the deputy representative for students with chronic illness or disability at VORSCHUB since May 2022.
Apart from my enthusiasm for sports, I also enjoy going to cafés, for example.
If you have any questions, concerns or other issues, for example about counseling, please feel free to contact me. You can reach me at astemmer@asta.rwth-aachen.de or at 0175 1668342.
If you have any questions or comments about VORSCHUB feel free to write us via our contact formular: