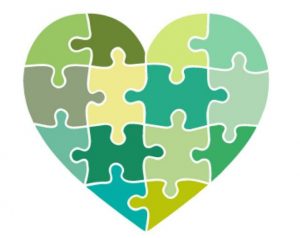 Studying at the RWTH Aachen University should be possible for everyone without restriction. People with chronic diseases and disabilities should have the same opportunity as everyone else to study at the university and to obtain their desired degree. You will be supported by us, the representation of students with disabilities and chronic diseases (short: VORSCHUB). Our office has been in existence since 2016 and replaces the former representation of interests for students with disabilities and chronic illnesses and that of students with disabilities. We stand up for the interests of students – from barrier-free access to lecture halls to compensation for disadvantages and individual and confidential advice. In addition, we provide students with study assistants who can accompany them in their everyday university life. We would like to contribute to the fact that students can study under good and individual conditions and feel well cared for and comfortable at RWTH Aachen University. If you have any questions about studying with a disability or chronic illness, we are of course also the contact point for all RWTH staff and lecturers. An information slide about our work, which you as a lecturer are welcome to use for your events, can be found here here.
Conselling hours
Counselling hours of the representative of students with disabilities or chronic illnesses:
| | |
| --- | --- |
| Wed. 12 -14 (Lena) Thu. 14:15 – 16:15 (Niclas) | E-Mail |
It is not necessary to make an appointment in advance. Cancellations will be announced in good time on the AStA page and Facebook.
Other accessibility
In addition to our personal consulting service, you can reach us during our current office hours by phone at +49 241 80 93762 in the VORSCHUB office. Outside our office hours, however, this telephone is not manned. The number + 49 241 – 80 93 79 2 is only for the secretary of the AStA. Therefore we ask you (in urgent cases) to send an e-mail to vorschub@asta.rwth-aachen.de so that we can get in touch with you.