Representation of students with disabilities
and chronic illness (VORSCHUB)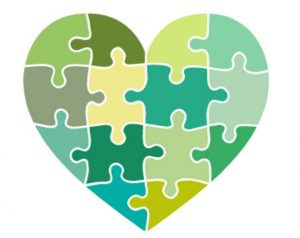 Our consultation
Please note that due to the current situation we are currently unable to offer our advice in person as usual. We are happy to advise you by email, phone or via Zoom – even in urgent cases.
Consultation hours:
Click here for the Zoom Meeting.
Meeting-ID: 982 6798 5181, Kenncode: 076919
Consulting topics
health-related difficulties in studies
Compensation for disadvantages in examination performance
Support by study assistants
Relaxation room for rest between events
Support group
Hardship applications
Semester off due to illness
Reimbursement of the semester ticket
BAföG special regulations
Living in a dormitory with a disability or illness
RWTH Navigator
With the RWTH Navigator you can find barrier-free toilets. Please note that baby changing rooms are the same as accessible restrooms.
Representative for students with disabilities and chronic illnesses
My name is Lena Schulte (23 years old) and I am studying literature and linguistics in my master's program. In my free time, I love to bake and spend a lot of time reading.
In addition to my studies, I am active as a volunteer for the Young Self-Help Association in Aachen, where I always meet interesting people who manage to reconcile their everyday lives with their health restrictions and don't let it get them down. As the new representative for the interests of students with chronic illnesses and disabilities, my goal is to support precisely these people in their studies.
Please do not hesitate to contact me if you have questions or need help. Often you don't even know what kind of help you might be able to get – I'm happy to help you there, too! The best way to reach me is by mail at lschulte@asta.rwth-aachen.de.
My name is Philip Balcar and I am studying industrial engineering with a specialization in civil engineering for my bachelor's degree. I am 23 years old and come from the Allgäu. I am always in a good mood, love to read and am always happy to meet new people.
Since February 2021, I am part of VORSCHUB and therefore the voice for students with chronic illness and disabilities in the Senate and the Student Parliament.
If you have any questions about compensation for disadvantages, hardship applications and financing options, or if you need a sympathetic ear, just write an email or come to our consultation. You can reach me at pbalcar@asta.rwth-aachen.de or at 0151 70432206
.